Your business representative office in the International Trade Centre in Berlin
Create a representative office in one of the best-known and most exclusive office buildings in Berlin. Benefit from the image of this international business location in Friedrichstraße and the business network in the International Trade Centre (IHZ) in Berlin. Relocate your company headquarters or a branch office to the capital with a business address, a virtual office or a representative office.
Your business address at the IHZ
As a basic service of our office service, we provide you with this exclusive business address in the heart of the German capital in Berlin-Mitte. You can be reached by post under your own company name. We forward the business mail received here to you or make it available for collection.
Our office services for your business address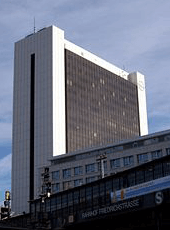 We offer you a comprehensive office service. You can expand your business address into a virtual office or a real representative office with our office services. As a medium-sized provider with more than 25 years of experience in office services, we are happy to respond to your wishes and needs and put together individual service packages for you.
With our own telephone and fax connection, you can also reach your customers and business partners by telephone at any time during our office hours from Monday to Friday between 8:00 and 18:00. We can deliver letters or parcels to you quickly and reliably with our service partners such as DP, DHL, PIN, TNT or Stadtkurier.
Our telephone service consists of permanent call forwarding to every telephone and fax connection. Optionally, we also answer the calls for your company. Simply let us know which service you would like and with which services we can put together your tailor-made package.
Our office, consulting and conference rooms in the office service.
Our office service not only includes services for the operation of a virtual office, but we also offer the possibility of renting office, consulting and conference rooms by the hour or day with a capacity for up to 30 people.
The rooms are equipped with modern technology and we are also happy to arrange catering for you at the most favourable conditions.
Our incorporation service
In conjunction with providing a business address at the International Trade Centre, we also offer a one-stop incorporation service and company formation service as an extension of our office services.
Our offers around your business address and the incorporation service
Our aim is to enable self-employed persons, small and medium-sized enterprises (SMEs) as well as non-profit organisations to take advantage of this exclusive business location in Berlin according to their individual needs. Our offers are therefore based on the following principles: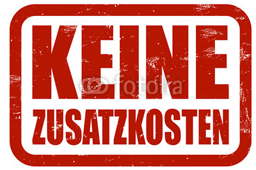 Fair and transparent prices
Although large companies also use our services, our prices are geared to the performance of small and medium-sized enterprises (SMEs) as well as individual self-employed persons. We attach great importance to transparent communication of our prices and contractual service conditions. You can view our price lists and most important sample contracts without having to explicitly request them or be forced to disclose a large amount of (personal) data.
Flat-rate prices
We work with flat-rate prices to the greatest possible extent in order to provide you with planning security for your costs. .
Compliance with legal requirements
As a provider of, among other things, business, administrative or postal addresses, we are subject to a large number of legal requirements, compliance with which is also important to us for the protection of all our customers. Insofar as we are legally obliged to identify our customers, we have set up convenient identification options for you free of charge via the postal identification procedure at the post office or via Videoiden. All our employees are regularly trained in data protection.
A sample agreement for the provision of a business address and other office services can be found here: Muster engl. Büroservicevertrag Grundfassung with Büroservicevertrag engl. Anlage Gesamt
A sample request for an event can be found here. The costs for our office and event services in Berlin can be found in our total price list.
Your Jens Rosenke
as Managing Director of Dorotheenstadt Immobilien GmbH