Office services
In addition to your business address in the International Trade Centre (IHZ) in Berlin, we offer you office services in variable service packages. You can expand your business address into a virtual office, hybrid office or a real representative office or flexibly outsource your company's office tasks. As a medium-sized provider with over 25 years of experience in office services, we respond to your wishes and needs and are also happy to put together individual service packages at fair prices.
As standard services, we offer you the following service packages in particular:
Company sign on the board of the IHZ
The first step towards a virtual office is the placement of your company sign on the board of the reception area of the International Trade Centre.
Telephone services
With our telephone secretariat, you can be reached by your customers and business partners by telephone during our office hours from Monday to Friday between 8:00 and 18:00.
Of course, we also offer the simple forwarding of a fax or telephone connection to your terminal equipment.
Industry-specific office services
We are expanding our office services into a true one-stop business service and now also offer industry-specific solutions.
Our office service offers
We offer fair prices. Our standard office services are largely billed at flat rates. You can view our price overviews and contract conditions in the area of office services in a transparent manner:
Our price list office services 04-2021 for office services can be found here.
A sample agreement for office services with the individual selectable service items can be found here: Office services contract with annexes
Office services contract with annexes
Decentralised work areas: Office, meeting, conference rooms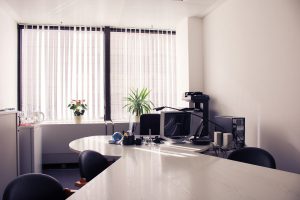 We enable you to transition your business representation from a virtual office to a physical or hybrid location or to implement a home office strategy by providing private offices for your employees according to their needs.
We provide you with day offices for rent by the hour or day, or within the framework of permanent tenancies, for example, for the handling of customer appointments and business consultations.
For team meetings, workshops or conferences, we offer you our multifunctional meeting and conference room.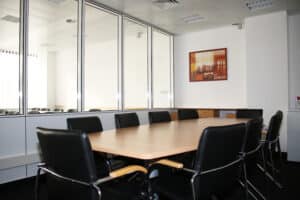 Our offers for the provision of the decentralised work areas
We offer you fair prices. You can view price overviews and contract conditions in the area of renting decentralised workspaces transparently:
Our price list Decentralised Workspaces 04-2021 can be found here.
A sample agreement for supplementing your business address as a hybrid business location can be found here:
Please note that the supplementary agreement requires the booking of our business address as part of our office service agreement:
Office Service Agreement with attachments